Posted by: G. Karen Merguerian

Are you a new student, and you'd like to explore the library, maybe read some magazines or check out the study spaces, before classes begin?
Are you a returning student or staff member, but you're still swiping instead of tapping?
Do you wish you could just lay your wallet on the gate sensors instead of digging around inside it and pulling out your card every single time?
If so, now is the time for a new Husky Card! 
Usually you have to walk over to Speare Hall to get a card, but from now until the first day of classes, Husky Card Services has set up shop and is issuing cards from the convenience of the Curry Student Center.  They will be there every day, including Saturday and Sunday, from now until Monday, September 5.
So go to Curry 242 (Dance Studios) and get your new card today!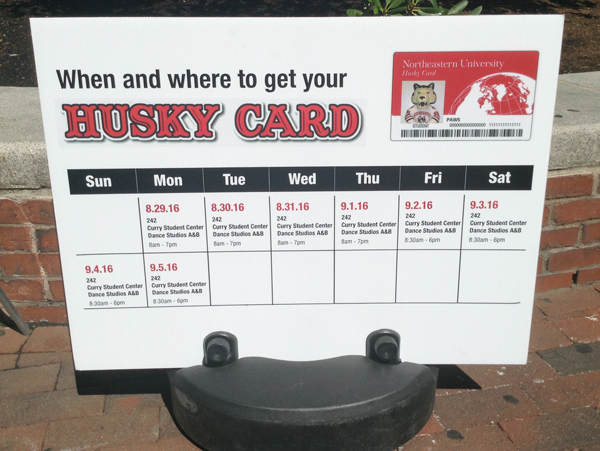 Write / view comments

Posted in: Serendipity, Tech Alerts