Posted by: Jon Reed
Who knew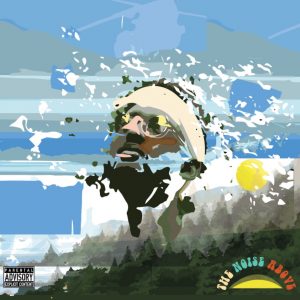 that looking for a book could lead to the recording of a full-length album?
This was the experience of Tirelle Barron, a New York based artist currently in his fifth year at Northeastern University, majoring in Design. As Tirelle was perusing Snell Library, he walked into the Digital Media Commons Recording Studio, located on Level Two. The studio's laid back aesthetic and professional grade equipment immediately clicked with Barron, leading him to record his Fourth studio album "Blossom" in its entirety at Snell Library.
Tirelle's studio moniker—"The Noise Above"—reflects his eclectic taste in music and a drive to remap the sonic boundaries of the traditional three-and-a-half-minute track. But he somehow finds a way to keep it all in perspective "I do it just to have fun," choosing not to focus on the glamor and relishing the grind. Barron's influences run the gamut, from soul legend Stevie Wonder and avant-garde jazz composer Sun Ra, to hip-hop superstar Pharell Williams and rapper Kanye West.
In addition to providing the right vibes for "Blossom" to be created, the Digital Media Commons Recording Studio also showcases one of Barron's music videos, "Kaleidoscope" on their digital exhibit page.
Write / view comments

Posted in: Digital Media Design Studio (DMDS)