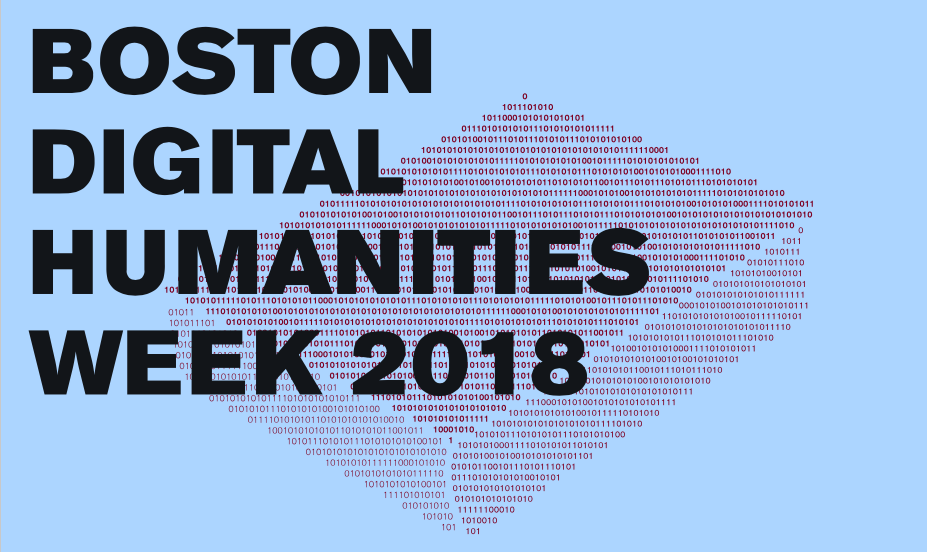 During the week of March 12-16, Northeastern University will join with other local universities to participate in Boston Digital Humanities Week, bringing an array of programming about and for the digital humanities to the greater Boston area. Check out our upcoming on-campus events hosted by the Digital Scholarship Group and the NULab for Texts, Maps and Networks.
Scott Weingart: "Geometries of Thought: What the history of network visualizations reveals about how we think"
Monday, March 12 | 1–2:30 pm | 346 Curry Student Center
More information
Join us for a talk by visiting speaker Scott Weingart of Carnegie Mellon University: "Everything is connected", a generation of magazine covers shouted, proclaiming the dawn of an age of cybernetics, of information, of big data. The history of that connectivity reflects deep-seated philosophical positions which influence what and how we think. Trees and networks offer particularly compelling models through which to organize the world, and looking at their illustrations over the last thousand years provides a unique purchase into Western Europe's changing philosophical landscape. Through these illustrations, we can trace everything from the changing role of God, to the underpinning of early gravitational theories, to the values implicit in force-directed network layouts. This talk is free and open to the public, but guests external to Northeastern University should RSVP to Sarah Connell in advance at sa.connell@northeastern.edu.
Intro to GIS Workshop
Wednesday, March 14 | 9:00 am – 12:00 pm | Snell Library 422
RSVP required as space is limited
Learn the basics of GIS in this workshop led by Bahare Sanaie-Movahed, Geographic Information Systems Specialist. Attendees will gain an understanding of GIS tools and how to use them, and by the end of the session will have familiarity and basic fluency with ArcGIS.
Introduction to D3.js, with LEGOs
Wednesday, March 14 | 9:00 am – 12:00 pm | Snell Library Colab D
RSVP required as space is limited
This small workshop will give participants a hands-on introduction to creating basic charts using D3.js, a popular JavaScript library for creating static and interactive data visualizations on the web. Participants are required to bring their own laptop, but no special software is needed. A basic understanding of JavaScript syntax as well as HTML and CSS is extremely helpful, but participants need not be experts. RSVP required as space is extremely limited.
DH Open Office Hours: Digital Pedagogy Research, Work-In-Progress
Wednesday, March 14 | 12–1 pm | Snell Library Digital Scholarship Commons
RSVP
DH Open Office Hours are an informal weekly gathering of faculty, students, staff and others interested in coming together to discuss methods, practices and projects in the digital humanities. At this session, Cara Messina, English Department doctoral student and First Year Writing instructor, will present a work-in-progress. Messina is currently collecting data for a digital pedagogy research project in her First Year Writing course on the use of XML to foster transformative reading practices. This presentation will look at some of the preliminary data collected.
NULab Spring Conference: "Fake News/Real Knowledge: Histories, Structures, Futures" with keynote by Yochai Benkler
Friday, March 16 | 9:30am–5 pm | Raytheon Amphitheater
More information
On March 16, 2018, the NULab will be hosting its second annual conference, showcasing the work of faculty, fellows, alumni, and research collaborators. Yochai Benkler, Berkman Professor of Entrepreneurial Legal Studies at Harvard Law School, and faculty co-director of the Berkman Klein Center for Internet and Society at Harvard University, will deliver a keynote speech, "The Architecture of Disinformation in the American Public Sphere." This event is free and lunch will be provided but registration is required. Please
RSVP
!