Have you ever found yourself on an academic site that you think you should be able to use but are unable to see the material? Accessing Northeastern's licensed resources while off-campus can be complicated for students, faculty, and staff. Especially right now, when so many researchers are studying or working from home, sites that you may have had automatic access to while on campus may not be as readily available.
Using links from Scholar OneSearch or the Databases A-Z list is the best way to ensure seamless off-campus access, but sometimes you may find your way to an academic article through another avenue and may not be sure if Northeastern users have licensed access or not. The LibKey Nomad browser extension can help to bridge these gaps and either establish access to third-party platforms or provide alternate options for the content.
To use LibKey Nomad, visit thirdiron.com/downloadnomad and choose your browser. Upon installation, you'll be prompted to choose Northeastern University from a drop-down list of organizations: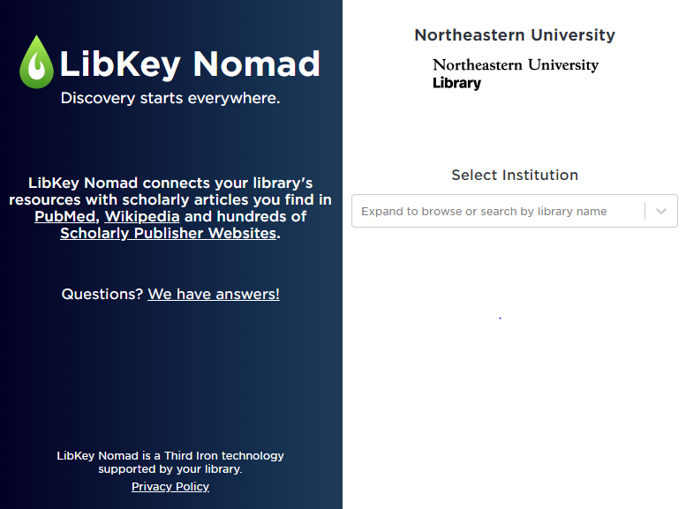 After this one-time selection, if Nomad can establish access when browsing a site that hosts academic articles or e-books, Nomad will display a "Download PDF" button in the bottom left-hand corner of the page which will link directly to a PDF of the material: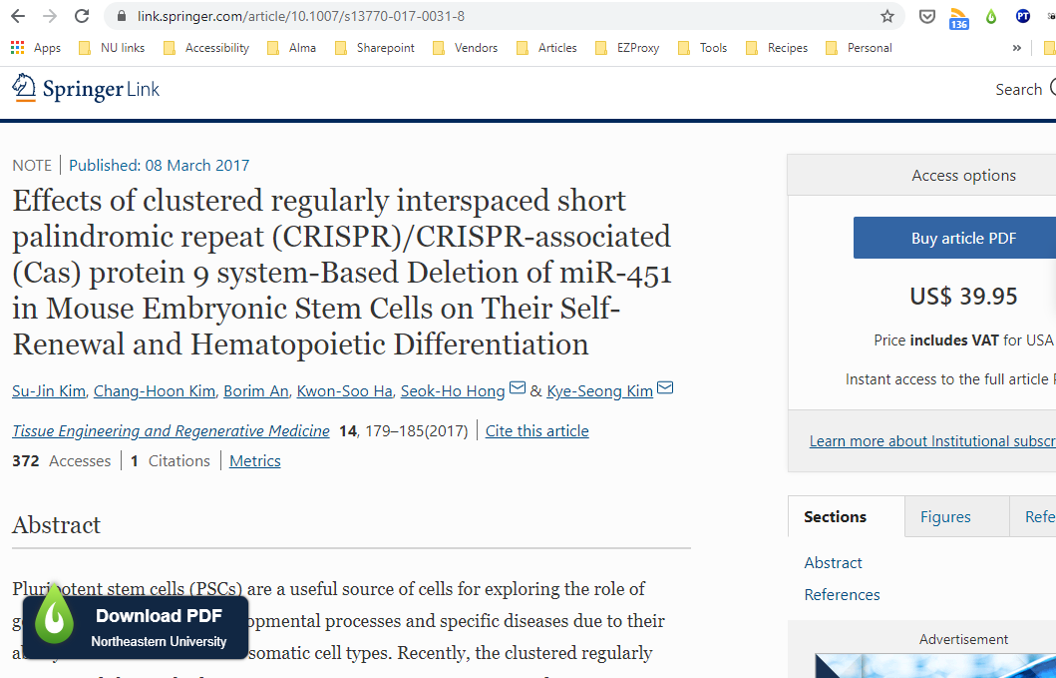 If Nomad can't establish access, it will instead show an "Access Options" button which will link you to the citation in Scholar OneSearch to check for other potential modes of access or offer a link to request the item through interlibrary loan: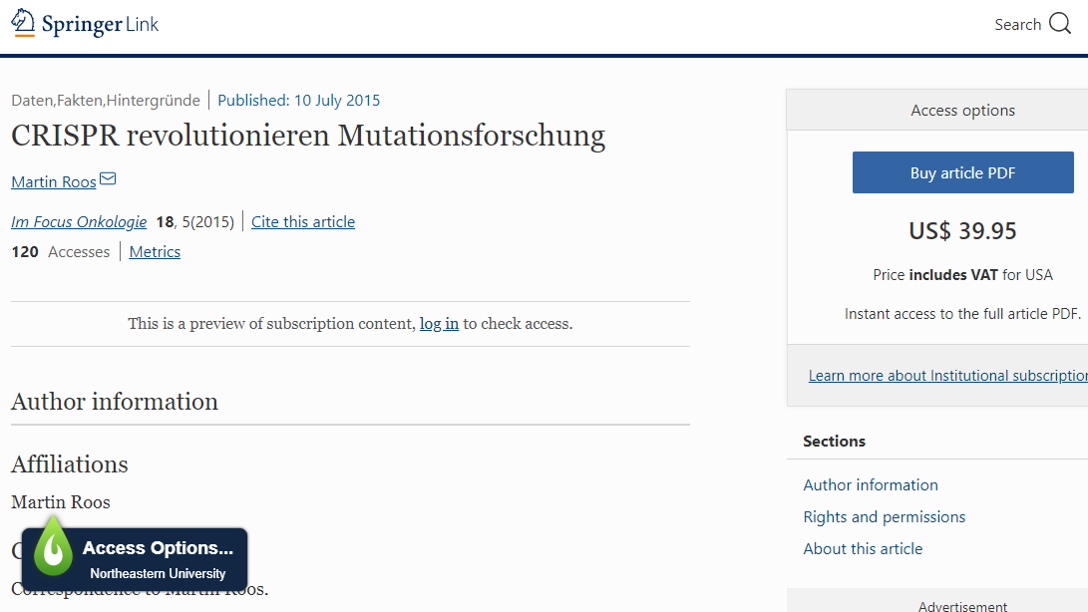 Please note that not all resources will work with Nomad, particularly single magazine websites such as the Economist, Foreign Policy, or the Wall Street Journal. Check the Databases A-Z list for a proxied link if you believe Northeastern has access to a resource or ask the library for assistance. LibKey Nomad is currently compatible with Chrome, Firefox, Edge, Brave, and Vivaldi browsers.