With the latest version of Scholar OneSearch you may notice some minor changes to look and feel, but here's the big news: thanks to your feedback, we've implemented the ability to pass search terms seamlessly to
WorldCat
. This is a useful feature for broadening your search to include holdings in libraries at other institutions. Here's how it works. In the example below, I've entered some search terms into Scholar OneSearch, but I haven't yet clicked the Search button.

After I run the search, the 'Search WorldCat' option appears.

Clicking 'Search WorldCat' sends all the terms already in the search box directly to WorldCat.  The results look like this: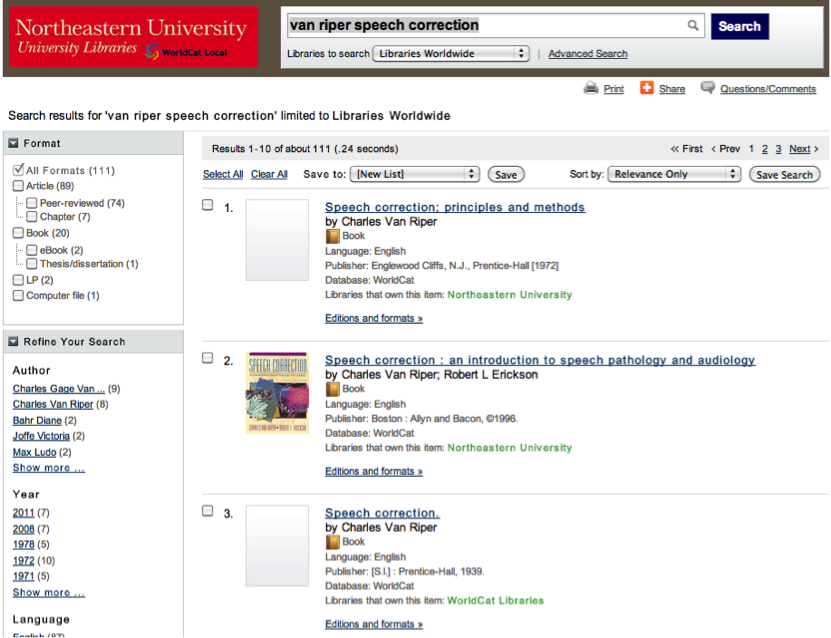 From this page, I see that Northeastern owns copies of the first two items, but not the third item. I can click on the titles to learn more about these items, and from there I can even place an interlibrary loan request for the book we don't own. We know that some of you prefer to locate materials by ISBN or ISSN. Good news — the new WorldCat feature can search these too. Here I've searched Scholar OneSearch for ISBN 9781892384157, with 0 results. (This is not too surprising, as Northeastern doesn't own a copy of this book).

But once I pass that search to WorldCat, I can find the book — and I have the option to request it via interlibrary loan!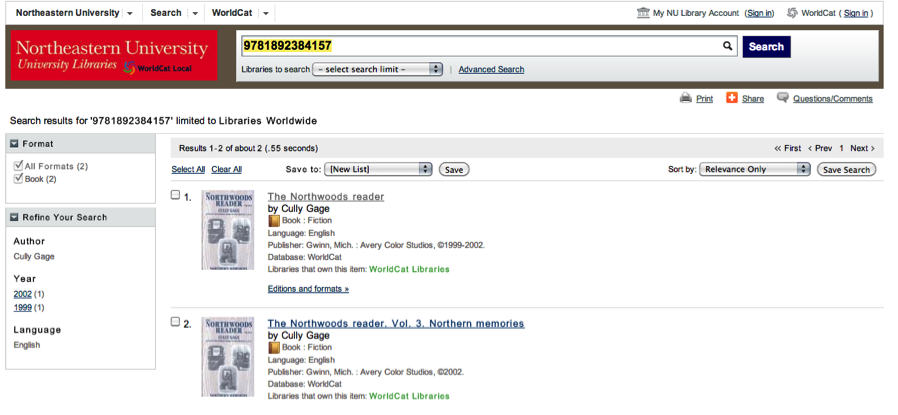 What do you think of the new release of Scholar OneSearch? What features would you like to see in future releases? 
Let us know
!