Erin Borst: Graphic Design Co-op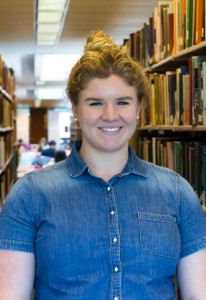 Hello! My name is Erin Borst and I am the new Graphic Design Co-op at the Communications Office in Snell. While I was born and raised in New Jersey, I am now a proud resident of Boston and am going into my third, or "middler," year here at Northeastern. I am pursuing a BFA in Design with a concentration in Graphic and Information Design. When I'm not designing, you can find me listening to music, reading a fashion magazine, or feeding my coffee addiction. I'm looking forward to becoming a member of the library community!
Pete Leger: Digital Media Commons Studios Co-op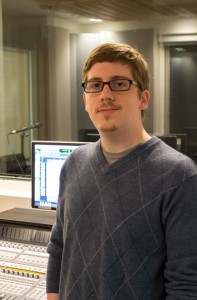 Hello! My name is Pete Leger, and I have just started my Co-op here at the Snell DMC Studios. I am going into my final year at NU, and my major is the Music Industry. I have been interested in music production for many years now, and I am super excited to finally get involved with a team of professionals. I was in a unique program at my high school- the FAA, or, Franklin Arts Academy- that blended arts, media, and design into our class curriculum and projects. I feel that this was a great experience to prepare me to enter this type of field. More recently here at NU, I have been working on Recording and Business Administration minors. I can't wait to get to know some of you during my Co-op!
Zach Smith: 3D Printing Studio Co-op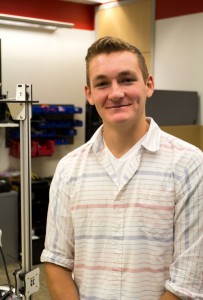 My name is Zachary Smith, and I am the new 3D Printing Studio Co-op. I am a business student with a marketing concentration here at Northeastern. I know 3D printing does not seem closely related to marketing but I have always been interested in engineering. Unfortunately, I am not "engineering level" strong at math so business will have to do. I am excited to learn more about the printers and technologies associated with 3D printing and see what designs my peers think up throughout the semester. Outside of school and work I will usually be tinkering with cars and boats or rock-climbing. Come by the studio sometime, I would love to show you around and tell you more about the 3D printing process.
Tom Petrini: Marketing and Events Co-op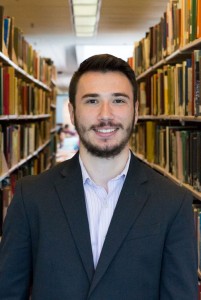 My name is Tom Petrini, and I am the new Marketing and Events Co-op here at Snell. That's ironic because for my first two years here I spent as little time in the library as possible, but I'm now discovering everything it has to offer. I'm very excited to help plan our Meet the Author events, Neighborhood Matters series, and the library's 25th birthday Snellebration. Outside of work you can find me at a concert, a sporting event, or Taco Bell. I would be an NFL quarterback if I were taller than 5'10¾" and/or athletic. My favorite poets are Tauheed Epps and Horst Simco. I'm currently living my dream of being paid to tweet.