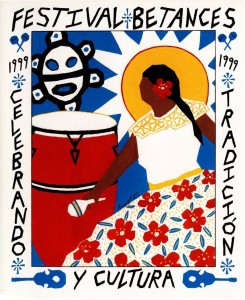 Announcing the Archives and Special Collections new portal to Boston's latino/a history, http://latinohistory.library.northeastern.edu/!
Boston's Latino/a Community History Collection contains images, documents, and posters selected from the Inquilinos Boricuas en Acción records and the La Alianza Hispana records held in the Northeastern University Libraries, Archives and Special Collections Department. The documents scanned from the collection include organizational charts and histories, committee and taskforce meeting minutes, fact sheets, by-laws, articles of incorporation, annual reports, program descriptions and brochures, newsletters, and organizational reports. The records available in this online collection document public policy formation, community relations, affordable housing, urban planning and housing rehabilitation, cultural and educational programming, violence prevention, and minority rights during the last decades of the 20th century.
The collection was originally scanned and made available in 2009 by a grant from the Institute of Museum and Library Services but has since been completely overhauled.  Each item was given additional item-level metadata allowing users to dig deeper into the collection.  The searching and browsing interfaces were rebuilt using the Library's Digital Scholarship Group's CERES: Exhibit Toolkit, giving users immediate and searchable access to the collection.  CERES is a user-friendly platform with which faculty, staff, and student scholars at Northeastern University are building WordPress exhibits incorporating curated digital objects.
To learn more about the Digital Scholarship Group and CERES, go to http://dsg.neu.edu/the-drs-project-toolkit-is-now-ceres-exhibit-toolkit/