Faculty
: Have you heard about Open Educational Resources but aren't sure how you might integrate them into your teaching?
Students
: Want to find out how Open Educational Resources can help supplement your education at no cost? On Wednesday, September 14, and Thursday, September 15, the EdTech Center, located in 215 Snell Library, is hosting the two-day
EDUCAUSE Learning Initiative (ELI) 2011 Online Fall Focus Session on Open Educational Resources
. OERs include a wide range of online content, from recorded lectures to open textbooks to shared learning objects, and much more. Here is the
EdTech Center's announcement about the event
. The full program is available online as well, and individual sessions are kept short so you can stop by as your schedule permits to hear about topics of interest to you. All you need to do is register for the event at their website, take a look at the schedule, and come on over!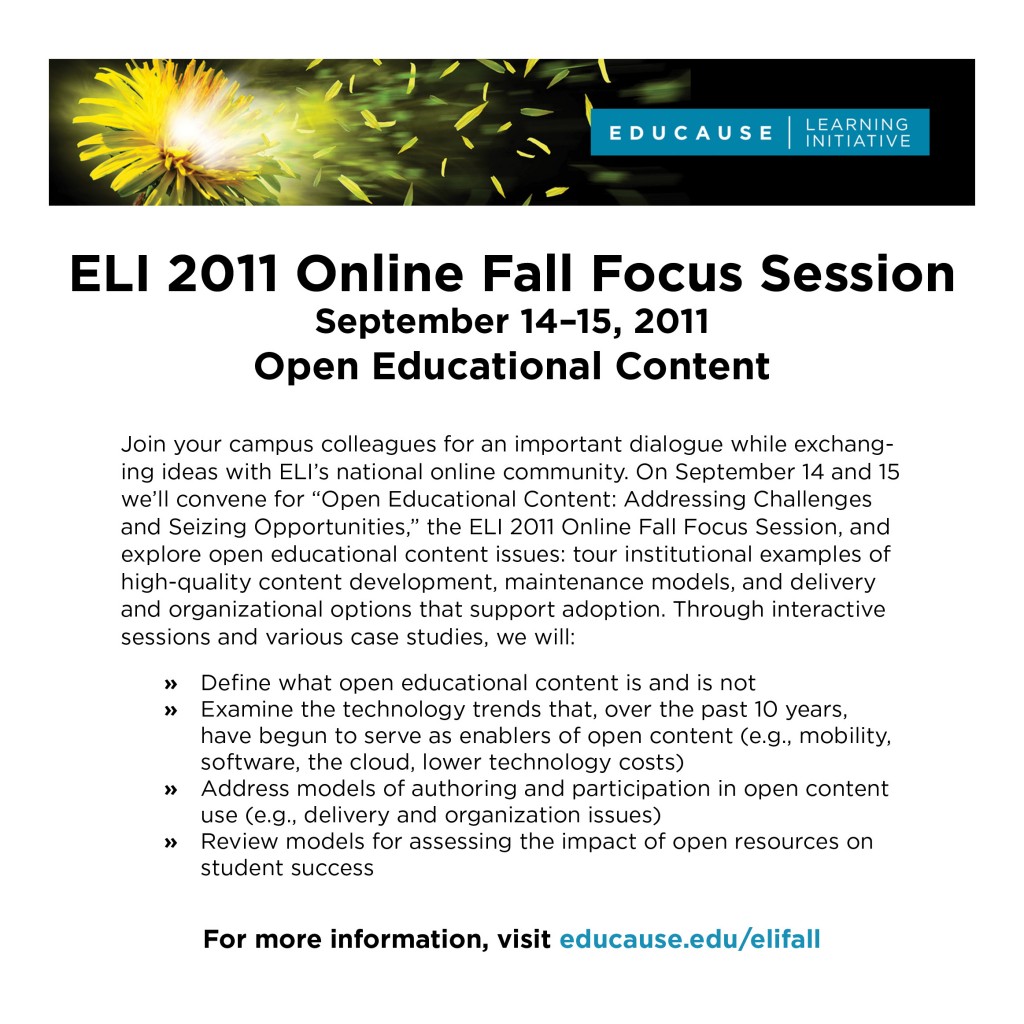 Coming Soon: Open Access Week! October 24-30, 2011
And, if you're interested in issues regarding open access to information in higher education, stay tuned for details to come soon about Open Access Week 2011! We're planning a week full of events to celebrate, investigate, and discuss open access here at Northeastern. In the meantime, check out our
new guide to Open Access
, which includes basic information as well as tons of suggestions for finding open journal content, open textbooks, open media resources, and more!