Northeastern University's recent acquisition of works from the Arader Galleries Collection has enabled Snell Library to exhibit a number of historically significant maps and botanical water colors. These works, ranging from the 16th to 19th centuries, can be viewed outside of Snell Library Study Rooms 291 and 293 and in Classroom 295.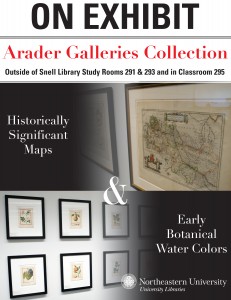 For more information on the collection and its incorporation into NU coursework, you can check out the
article
 featured by news@Northeastern.