This July I am one of three new co-ops who will be working in Snell Library through the Fall semester. We are all very excited for the months ahead and would love to introduce ourselves (before people start thinking we just spend all day, everyday, in the library… although we love Snell and would if we could!)
— Jen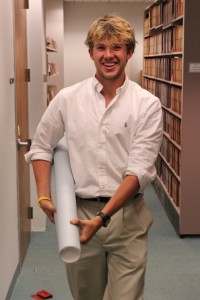 Ezra Mitchell
Archives Co-op My name is Ezra Mitchell, I just finished my third year at Northeastern studying History and Political Science. I am from Providence, RI and during my free time I enjoy rowing and reading.
 Brittany Tassone
DMDS Co-op My name is Brittany Tassone and I am now working in the Digital Media Design Studio as the new DMDS co-op. I am a middler majoring in Graphic Design, and minoring in Communication Studies. I enjoy traveling and photography and I hope to someday work for a high fashion magazine.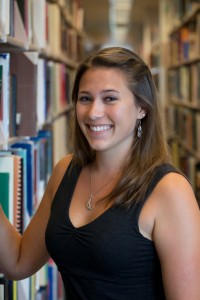 Jen Anderle
Marketing and Events Co-op My name is Jen Anderle and I am the new Marketing and Events Co-op in Snell Library's Advancement office. I am a middler majoring in Art and minoring in Business Administration. This semester I will be working on marketing and organizing library events as well as communicating daily happenings at Snell Library to the Northeastern Community. Otherwise, I enjoy sailing, painting and travelling. We look forward to working with everyone!