Clarence "Jeep" Jones, a former Deputy Mayor of Boston, Chair of the Boston Redevelopment Authority, and lifelong community activist, died Saturday, February 1, 2020. Jones was born a native to Roxbury in 1933, and grew up in a city that was both highly diverse, and divided along racial lines.
Jones fondly recalled his childhood memories growing up in an interview with the Lower Roxbury Black History Project. He recounted that different friend groups developed rivalries across the neighborhood, but that they found a cathartic outlet through organized (and unorganized) athletic competitions. This resulted in what Jones reported to be "a very close-knit" community in Lower Roxbury, and set Jones on his trajectory to an athletic career in an out of state college. After a brief stint in the army, Jones returned home to Roxbury and worked in a number of youth engagement roles before being scouted for employment by Mayor Kevin White.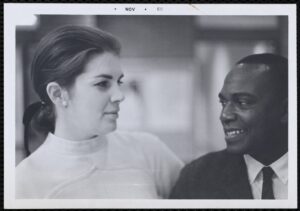 While working in the city government, Jones became the first African-American person to hold nearly every role he was appointed to, most notably as the Chairman of the BRA and Deputy Mayor to Mayor White. In his role as Deputy Mayor, Jones played an integral role communicating and moderating between the black community of Boston and city administration through the Boston School Desegregation. Working as Chairman of the BRA, Jones participated in the groundbreaking act of granting the non-profit Dudley Street Neighborhood Initiative eminent domain within a thirty acre area. DSNI remains the only non-profit to have received the right to self-determine development and use of land.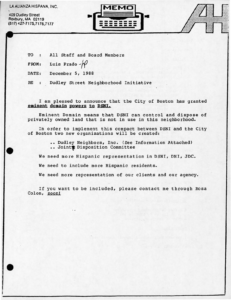 Jones is also credited with connecting various disadvantaged neighborhoods to the developing downtown area of Boston, encouraging a flow and flux of people and commerce. His services are recognized and honored in many formats across the years, including the naming of "Jeep" Jones Park in Roxbury, and an honorary doctorate in public service through Northeastern University.
You can continue to celebrate the legacy of Clarence "Jeep" Jones by visiting and listening to his oral history in the Lower Roxbury Black History project or view records related to his activism linked below.