The Boston Globe Library Collection has significantly expanded the Northeastern University Library's Boston-focused social justice and community collections in its Archives and Special Collections. 4,376 boxes comprise over a million photographs, over five million negatives of unprinted photographs, and 119 years of newspaper clippings from the Globe, the Boston Herald, the Boston Phoenix, and other area and national newspapers. Today, this vast collection of visual and textual resources is open to all researchers, whose interests may range widely—from Red Sox scores and legislative debates to Melnea Cass's relentless pursuit of racial and economic justice.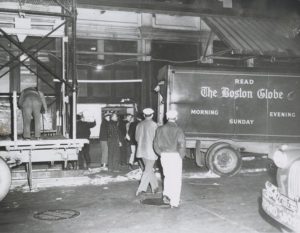 The collection of the Boston Globe Library is broken down into four parts: Newspaper Clippings, Microfilm, Print Photographs, and Negative Photographs. While researchers can access each part individually, all components of the collection can complement the different approaches to a research question. For instance, those interested in the history of school desegregation can use the print photographs study to how the first day of bussing was covered visually in the Boston Globe; the negatives to see all of the shots the photographers took, including the ones that were published; and the newspaper clippings to research the range of reporting on Boston Public Schools, desegregation, and the Boston School Committee.
Front and back of a photograph from the Print Photographs collection: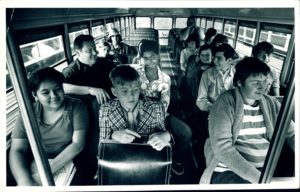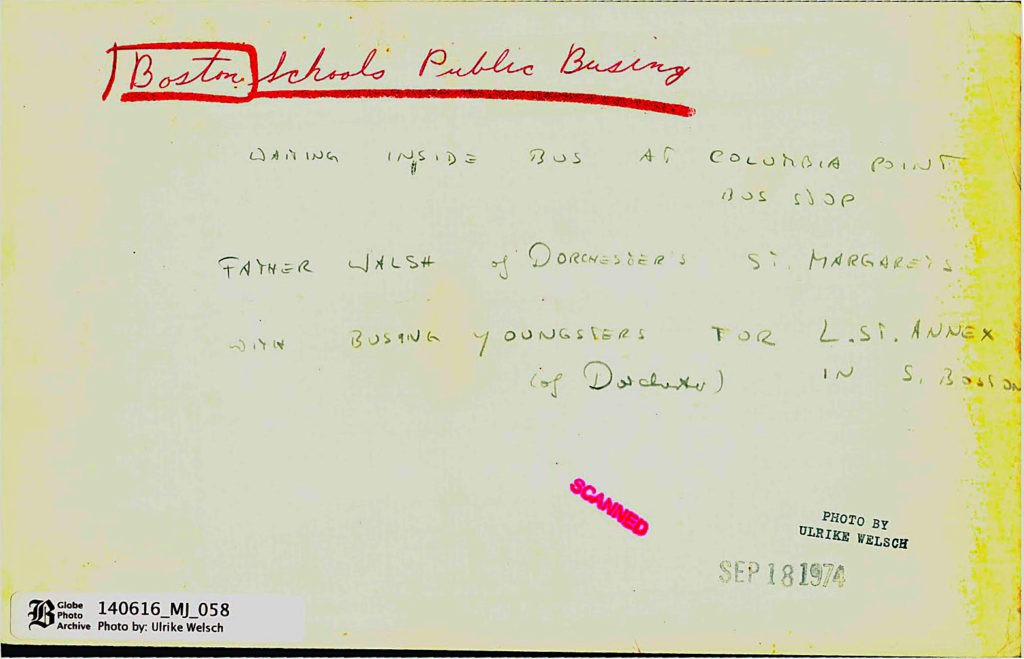 Researching with our Special Collections and the Boston Globe Library collection in tandem will enrich any telling of the history of Boston. In a series of upcoming posts we'll share the many ways that research and rich experiential learning can be accomplished using the Boston Globe Library Collection. To find out more in the meantime, visit the finding aid here.
If you have any questions or would like to begin researching in the Boston Globe Library Collection please contact us at archives@northeastern.edu or 617-373-2351.