By Emily Allen and Anna Ryerson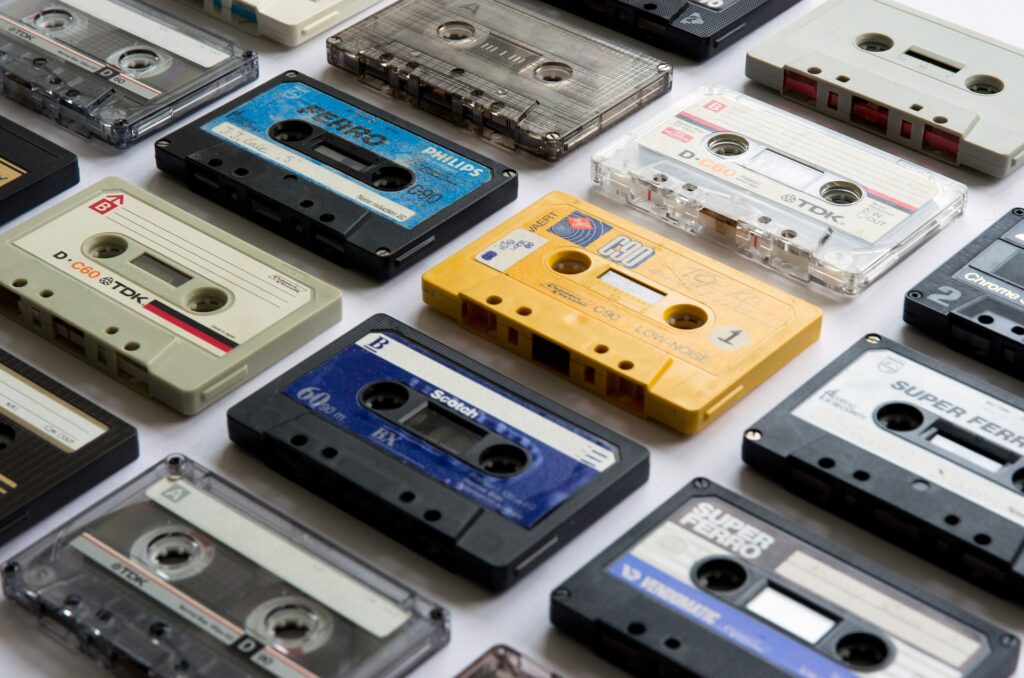 There is nothing more fascinating than listening to musicians describe the process, passion, and dedication that goes into making music. This is something we learned first-hand while working with the Katz Tapes collection. The Katz Tapes were compiled by Larry Katz, a former music critic and columnist at the Boston Herald and a personable and thoughtful interviewer. Katz recorded hundreds of interviews he conducted with musicians, both internationally famous and local Boston-based artists. The majority of the collection focuses on music and musicians, but there are also interviews with authors, writers, comedians, and actors. Overall, the scope and variety within the collection is impressive. From Liza Minelli to Willie Nelson to Miles Davis: classical, jazz, rock, R&B, and pop artists are all represented.
When the Northeastern University Library received the Katz Tapes' digitized files, we identified a subset with known description and file questions. Incomplete description made it hard to determine who was being interviewed. File issues to solve involved trimming content like white noise, silence, or music. Our job was to listen to the tapes in this subset to resolve these issues, and to confirm who was being interviewed so that researchers and members of the Northeastern community can better access these rich sources of music history.
We would love to share some of our favorite interviews with you:
Emily Allen's Picks:
Hal Blaine—If you only listen to one Katz interview in the whole collection, this is the one I would recommend! Hal Blaine was a drummer and a session musician in the 1960s and '70s. Sessions musicians are artists who are hired to play for specific recording sessions or live performances, and often end up playing with a lot of different artists and bands. Blaine was a prolific session musician in his own right and a member of The Wrecking Crew, a famous session musician group. Inducted into the Rock & Roll Hall of Fame in 2000, Blaine played drums for 40 songs that reached number one. Blaine discussed several performers he worked with, including Frank Sinatra, Elvis Presley, The Monkees, The Beach Boys, and The Carpenters. His personal anecdotes and the way he speaks about these legendary artists is what makes this interview stand out from the rest. Talk about name dropping!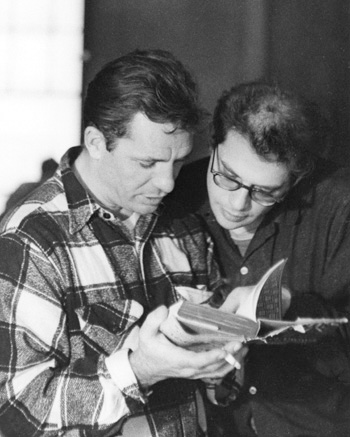 Anna Ryerson's Picks:
We hope that these remarkable examples give you some idea of the value of recorded interviews in the music world. It's particularly interesting to hear the voices and intonations of these musicians, people whose lives were built on sound, and sometimes the interface between sound and the spoken (or sung) word. In addition, through these interviews, you can learn a great deal about the history and the making of music—because they are contemporaneous recordings, they capture the creative process as it occurs.
The best part of working with any kind of archival material is that opportunity for discovery, and the surprises that you will encounter!