Have you ever held a vinyl recording in your hand, used a turntable to play music? The opportunity is now yours! More than 100 treasures from Snell Library's Solomon Jazz Collection and a new turntable are available in Snell Library' Media Creation Studio 203, outside the Recording Studios.
Donated to Snell Library by former trustee Bernard Solomon, these recordings span a range of genres including bebop, Dixieland, ragtime, and swing. Recording artists include Lester Young, Louis Armstrong, Rosemary Clooney, Fats Waller, Count Basie and Duke Ellington to name a few.
The complete list is here:  
https://bit.ly/2zTaXeQ
To listen to these records, book a reservation on LibCal for up to 3 hours.
https://northeastern.libcal.com/reserve/AVS
The records are on two shelves adjacent to the turntable and arranged in call number order.If you need assistance using the turntable, please see someone in the Recording Studios. The Solomon Jazz records cannot be checked out or leave the room.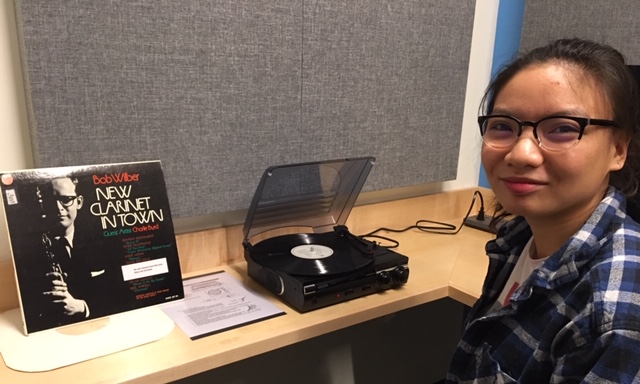 For more information about this collection, please contact Debra Mandel:
d.mandel@northeastern.edu