Update, 6/10/2014
: 
The new version is up and running.  As of Monday June 9, you should see these changes in Scholar OneSearch.
The latest version of
Scholar OneSearch
will be released in early June. We've made several enhancements to help make it easier for you to find what you're looking for. Here's a taste of what we've been working on.
Permalinks.
 Each resource now includes a permalink under the 'actions' drop down menu. These are handy for adding persistent links to library resources in syllabi and course sites on Blackboard.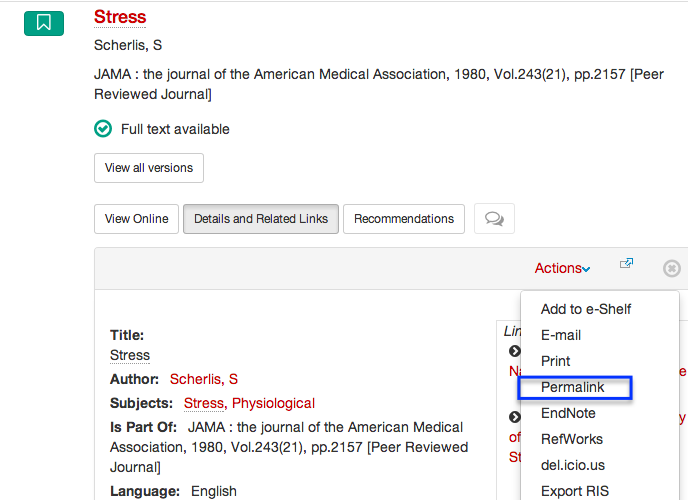 A
date slider
has replaced the date facets.  The slider gives you more control when narrowing down the publication dates of materials you seek.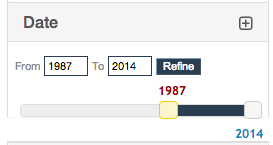 More visible
call numbers and a 'find it' feature
linking to Snell Library floor maps help simplify the task of locating items in the library.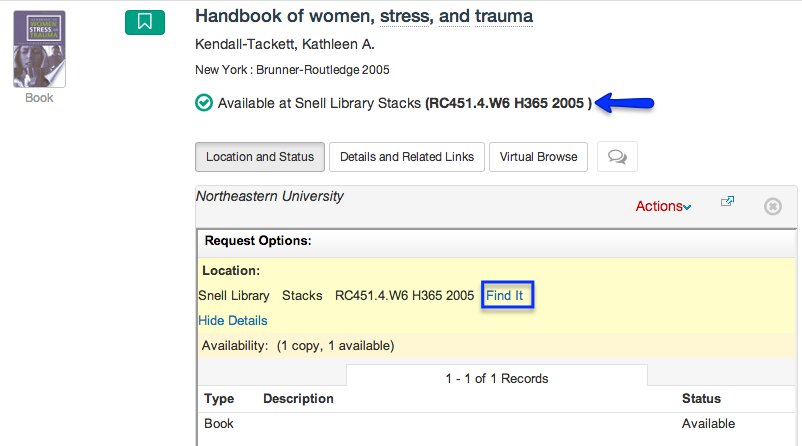 Last but not least, check out our new
virtual browse! 
 It's the next best thing to browsing through the library stacks.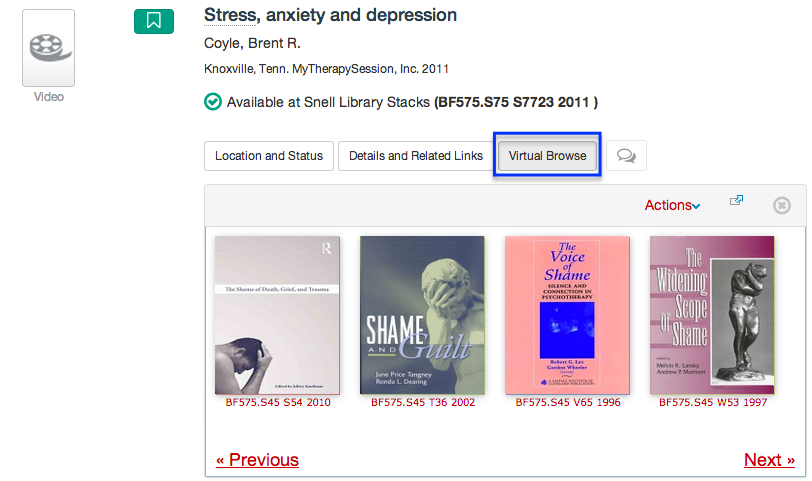 Look for these features and more in next week's release. What features would you like to see in future releases of Scholar OneSearch? 
Let us know
!