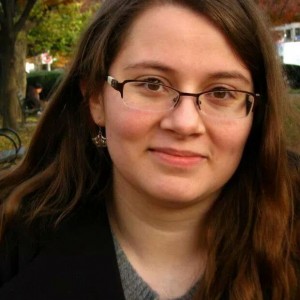 The following is a guest post from Ashley Brewer '18, a double major in History and English.
Last semester [Fall, 2013], as the final paper for my history course on Dissent in Modern America, I drew up a research proposal on the historic impact of bisexuals on the Gay Rights Movement. I structured this paper around the Bisexual Resource Center collection in Snell Library's
Archives and Special Collections
department, partly because of how exhaustive and thorough it was as a source, but also because finding research on the history of the bisexual community was almost impossible. I was surprised to discover that the concept of bisexual erasure extended to the academic community as well; many of the few existing sources were merely self-help guides or scientific studies, with barely a footnote on the subject of the community's history. Without Northeastern's Archives, I would not have been able to write my paper at all. The archive collection itself was received from the
Bisexual Resource Center
in 2005 and 2007, and consists of 11.5 cubic feet of conference minutes, pamphlets, newspaper clippings, articles, publications, survey results, and, my personal favorite, an extensive scrapbook of the 1993 March on Washington. The documents are not restricted to BRC records but rather cover a wide range of organizations and publications, and one pamphlet in particular details the history of the bisexual community more clearly and concisely than any of the other sources I was able to find. The Archives staff was enthusiastic and extremely helpful, and for future projects I will definitely check there first before venturing over to the
Boston Public Library
. I cannot begin to express how incredibly essential Snell Library's Archives and Special Collections department was to my research, and I highly encourage others to take a look and see what they have to offer.