Now that 
Scholar OneSearch
is live, we want to help you get the most out of this research tool!  This is our first installment in a series of Scholar OneSearch Quick Tips. Today's tip:
accessing and using the e-journal finder.
You can access the list of all our e-journals through the
E-journal A-Z
 link at the top right of the Scholar OneSearch page.

Once you're on the E-journal A-Z page, if you'd like to limit to a specific journal title or a research area, you can enter terms into the search box (as I did for "secondary education" here):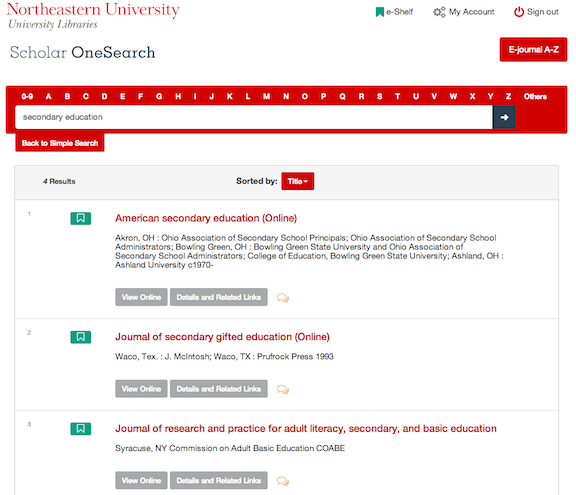 More details on each title are available under the tabs. For example, you can view our holdings information for any of those journals by clicking the 'view online' tab: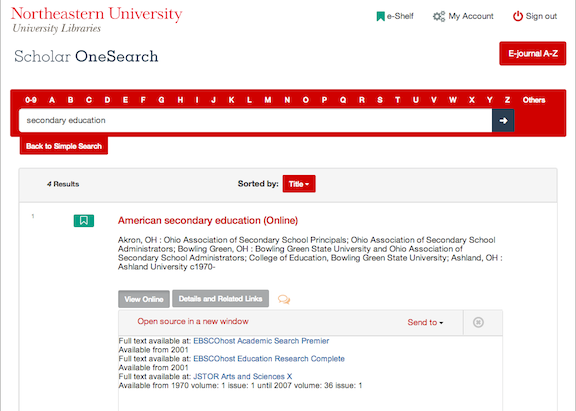 What Scholar OneSearch tips would you like to learn about?  
Let us know!
Related information: